Web Extras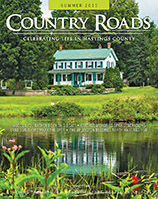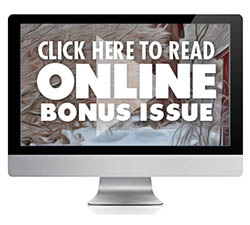 Marmora SnoFest reaches milestone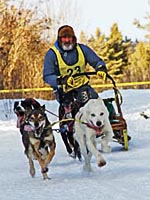 In the fall of 1978 Dennis Fitzgerald of the Arctic Sled Dog Club of Ontario convinced the residents of Marmora that their community would be the ideal location for a long distance dog sled race. Within days Marmora SnoFest was born.
Thirty-five years later Marmora SnoFest is still going strong, and the milestone 35th anniversary event will be held February 1-3. Event chairman Zaid Mohammed, who took on his position last July, hopes to continue to broaden the appeal of Marmora SnoFest throughout Ontario and even beyond.
Read more.
Stirling-Rawdon IS Kraft Hockeyville 2012
By nancy hopkins • Photos courtesy Stirling-Rawdon Kraft Hockeyville Committee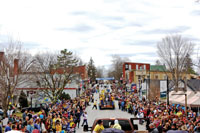 It formally began with a One Mile Walk. Six months later thousands paraded through downtown ­Stirling once again headed for the same destination – the Stirling & District Arena – prior to the final ­announcement of the voting results for the Kraft Hockeyville 2012 competition.
Read more.
Going Green




Start tripping through seed catalogues!




By Gary Magwood

History has a tendency to repeat itself. This applies to the current revival of urban or community gardens, stories about which appear almost daily in newspapers and feature in virtually every alternative magazine, even stories about citizens being harassed for ignoring local by-laws by digging up lawns and back gardens to turn into vegetable growing plots or fighting to keep a half dozen chickens in the backyard.
Read more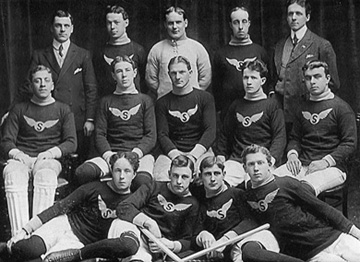 Stirling Hockey Club
Champions Section "B" J.A.H.A.
Season 1905-1906Front: A.M.S. Foley, A.G. Ritchie, S McCuaig, H.V. Russell
Centre: F.H. Benson, J.F Julian, J. Pilon, Captain, W.L. Watson, F.W. Hamilton
Back: Geo. C. Fletcher, Sec. Treas., F.E. Ritchie, J. Quinn, Coach, P.N. Foley, H.A. Watson, President.

Photo courtesy: Cindy Brandt